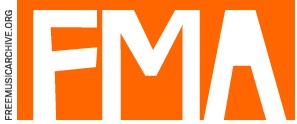 Okay, so there's no shortage of free music available on the web, even when we don't count all the not-so-legal stuff. Anybody with a good Internet connection can listen to (and occasionally download) just about any popular song at any time for little or no cost.
"Free" in these cases means "free of cost for personal use." And that is still very cool…radio on demand! The 21st century does not fail to impress.
The Free Music Archive, however, is a bit different. The tracks are openly licensed by the artists, so here "free" generally means that a track is free of cost, free to distribute, and (often enough) free to remix with other tracks, with video, with an art installation…you name it. In their words, "Are you a podcaster looking for pod-safe audio? A radio or video producer searching for instrumental bed music that won't put your audience to sleep? A remix artist looking for pre-cleared samples? Or are you simply looking for some new sounds to add to your next playlist? The Free Music Archive is a resource for all that and more, and unlike other websites, all of the audio has been hand-picked by established audio curators."

What
FMA's About page will have all the details, but here are some of the salient points: "The Free Music Archive is an interactive library of high-quality, legal audio downloads….Inspired by Creative Commons and the open source software movement, the FMA provides a legal and technological framework for curators, artists, and listeners to harness the potential of music sharing."
Who
WFMU radio station and friends (many of them; besides curators, artists, and editors, thanks go out to the New York State Music Fund, The John D. and Catherine T. MacArthur Foundation, the National Endowment for the Arts, and many, many contributors).
Highlights
Many available genres, from Klezmer to Choral to Shoegaze
Tons of artists to discover, and a good many you know…this post was written to the rhythm of the Beastie Boys, Billy Bragg, and Mike Doughty, among others
You can stream and download music with no account, adding tracks to a temporary playlist; signing in allows for creation of permanent playlists, mixes that can be embedded on other websites, and so on.
The birthday song we all know and love? Not for public performance…so how about something like 140 CC BY alternatives?
Bach's Complete Organ Works…319 tracks. (And here's the Toccata and Fugue we all know and love):
A playlist:
Browsing by Genres:
If you know of other great openly-licensed resources, we'd love to hear (and talk) about them…let us know!